posted on 01 Jun 2015 03:48 by resonantdisease49
Overview
Excessive pronation hampers our natural walking pattern, causing an imbalance and leading to wear and tear in other parts of the body, with every step we take! Whether you have a true flat foot or suffer from over-pronation in both cases your poor walking pattern may contribute to a range of different complaints. Especially with age, poor alignment of the feet will cause very common conditions such as heel pain or knee Pain.
Causes
Excess stress on the inner surface of the foot can cause injury and pain in the foot and ankle. Repeated rotational forces through the shin, knee, thigh and pelvis also place additional strain on the muscles, tendons and ligaments of the lower leg.
Symptoms
If you overpronate, your symptoms may include discomfort in the arch and sole of foot, your foot may appear to turn outward at the ankle, your shoes wear down faster on the medial (inner) side of your shoes. Pain in ankle, shins, knees, or hips, especially when walking or running are classic symptoms of overpronation. Overpronation can lead to additional problems with your feet, ankles, and knees. Runners in particular find that overpronation can lead to shin splints, tarsal tunnel syndrome, plantar fasciitis, compartment syndrome, achilles tendonitis, bunions or hallux valgus, patello-femoral pain syndrome, heel spurs, metatarsalgia.
Diagnosis
The best way to discover whether you have a normal gait, or if you overpronate, is to visit a specialty run shop, an exercise physiologist, a podiatrist or a physical therapist who specializes in working with athletes. A professional can analyze your gait, by watching you either walk or run, preferably on a treadmill. Some facilities can videotape your gait, then analyze the movement of your feet in slow-motion. Another (and less costly) way is to look at the bottom of an older pair of run shoes. Check the wear pattern. A person with a normal gait will generally see wear evenly across the heel and front of the shoe. A person who overpronates will likely see more wear on the OUTside of the heel and more wear on the INside of the forefoot (at the ball). A person who supinates will see wear all along the outer edges of the shoe. You can also learn about your gait by looking at your arches. Look at the shape your wet feet leave on a piece of paper or a flat walking surface.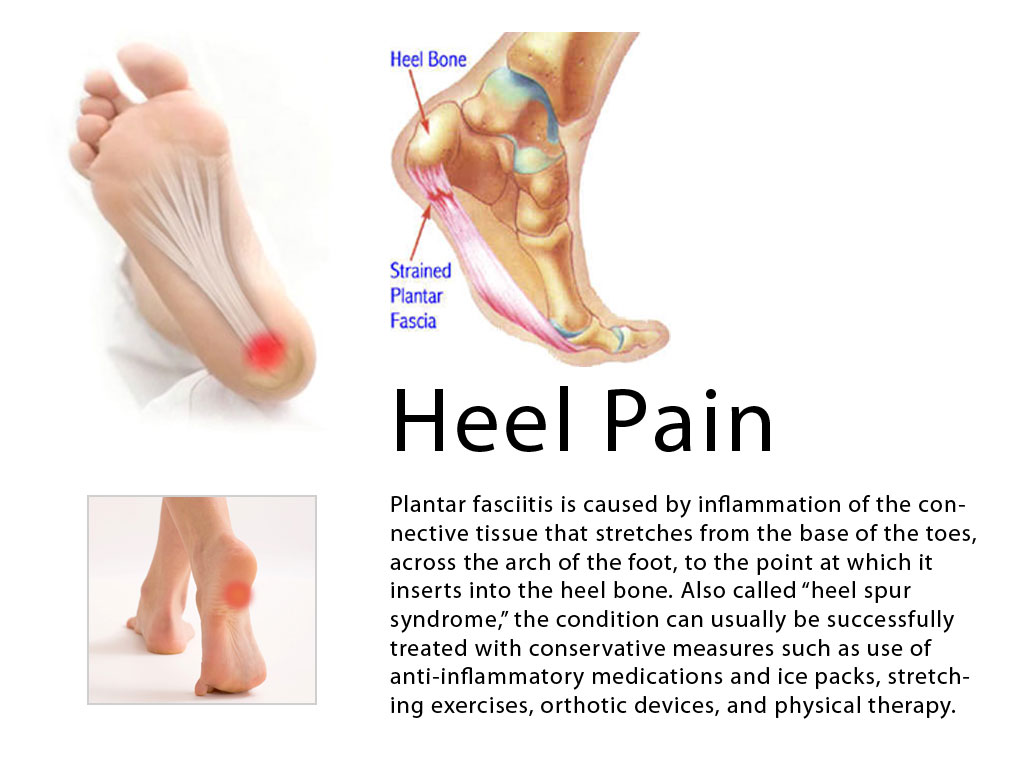 Non Surgical Treatment
Solutions typically presented will include physical therapy sessions, prolonged prescription drug regimens, occasionally non-traditional approaches like holistic medicine and acupuncture. These options can provide symptom relief in the short term for some patients. However, these treatment methods cannot correct the internal osseous misalignment. Ligaments are not effective in limiting the motion of the ankle bone when excessive joint motion is present. Furthermore, there is not a single, specific ligament that is "too tight" that needs to be "stretched out." The muscles supporting the bones are already being "over-worked" and they cannot be strengthened enough to realign these bones. There is no evidence to suggest that any of these measures are effective in re-establishing or maintaining the normal joint alignment and function.
Prevention
Duck stance:
Stand with your heels together and feet turned out. Tighten the buttock muscles, slightly tilt your pelvis forwards and try to rotate your legs outwards. You should feel your arches rising while you do this exercise.
Calf stretch:
Stand facing a wall and place hands on it for support. Lean forwards until stretch is felt in the calves. Hold for 30 seconds. Bend at knees and hold for a further 30 seconds. Repeat 5 times.
Golf ball:
While drawing your toes upwards towards your shins, roll a golf ball under the foot between 30 and 60 seconds. If you find a painful point, keep rolling the ball on that spot for 10 seconds.
Big toe push:
Stand with your ankles in a neutral position (without rolling the foot inwards). Push down with your big toe but do not let the ankle roll inwards or the arch collapse. Hold for 5 seconds. Repeat 10 times. Build up to longer times and fewer repetitions.
Ankle strengthener:
Place a ball between your foot and a wall. Sitting down and keeping your toes pointed upwards, press the outside of the foot against the ball, as though pushing it into the wall. Hold for 5 seconds and repeat 10 times.
Arch strengthener:
Stand on one foot on the floor. The movements needed to remain balanced will strengthen the arch. When you are able to balance for 30 seconds, start doing this exercise using a wobble board.